Kent Youngstrom's New Art Series CrossFit + Canvas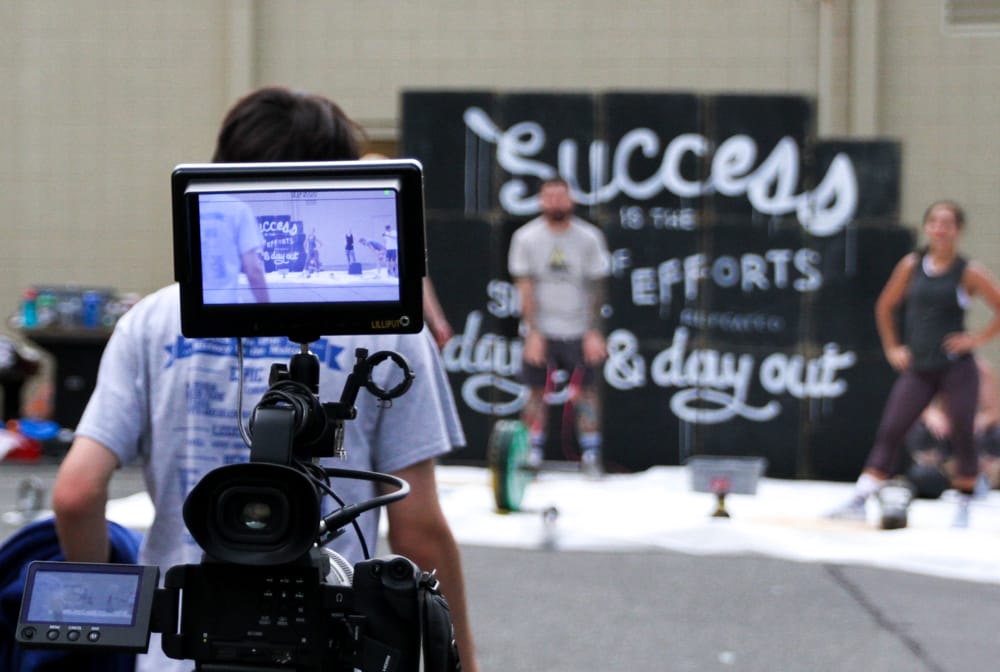 When you meet Kent Youngstrom, he usually introduces himself as "an artist, but not the tortured kind." It's easy to see why; he takes care of himself, eats right, works out, and is never afraid to get out and go play. His new series, CrossFit + Canvas, is an extension of his way of life; it embodies the handwork and dedication of the CrossFit workout by capturing the movements of the exercise with acrylic paints. By painting a light layer on his tennis shoes and on his slam balls and kettlebells, he throws the weights down and does his burpees over large canvases, the finished product manifesting both the struggle and the joy of the human drive.
"I call it an Art Workout or an Artwork Out," Kent explains. "Either way, it really is just art made while performing various exercises, using workout equipment as a paint brush." The idea for CrossFit + Canvas came to Kent, oddly enough, when he found himself comparing beads of exercise-induced sweat to paint. Kent works locally out of his studio in Matthews, and to date he has been featured in several publications nationally, including People magazine and HGTV.
Kent's CrossFit + Canvas series is almost uniformly black and white—simple but stark—which he accredits to being just as impressive as an early-morning muscle-up. His technique is intriguing, due to how vital the physicality of movement is to his art. Kent describes his style of painting as almost rhythmical, "I tend to jump around, throw paint, fling brushes and generally make a mess," explains Kent. "It's a caffeine-laden, high-intensity sampling of the jarring collision between art and repetitive movement."
Kent has received a lot of local support for his artwork, which you can see showcased in places like Charlotte Athletic Club, Coco and the Director, and Marriott City Center, to name a few.
You can learn more about Kent Youngstrom and his CrossFit + Canvas series by visiting his website at kentyoungstrom.com.